The Town of Marana has been the major farming and ranching area for Tucson for hundreds of years. It still has a lot of farmland, ranches, and open space. Now, Marana is becoming known for its specialty agriculture that supplies local restaurants and craft breweries with high-end ingredients. If you drink craft beer made in Tucson, it's likely that you are drinking Marana-grown white Sonoran wheat, a four hundred year-old variety of wheat that has recently been revived. If you drink Whisky Del Bac, you are drinking barley grown in Marana. When you have a salad at The Ritz-Carlton, Dove Mountain restaurants, the greens are from a specialty grower in Marana.
Because Marana is a growing community with a reputation for top notch farming and beautiful scenery, it is attracting people who want to develop new unique craft breweries and restaurants, and many of the restaurants here are serving local craft beer. Quite a few popular restaurants in Tucson have opened second locations here.
Dining at the Ritz-Carlton, Dove Mountain Restaurants
The Dove Mountain neighborhood is about five minutes away from the Tucson Premium Outlets and has upscale dining as well as upscale family-friendly options. The Ritz-Carlton, Dove Mountain, named one of eight properties in the world to both the 2018 Most Luxurious Resort and Most Luxurious Spa lists by Forbes' Travel Guide, offers a range of dining choices that are unparalleled in Southern Arizona. Even though it is a five star-rated resort, you do not need to be a guest to dine at any of The Ritz-Carlton's three main restaurants.
Each of The Ritz-Carlton's restaurants follows French haute cuisine standards and uses the freshest available seasonal and local ingredients.
Cayton's Burger Bistro, at the Golf Club at Dove Mountain adjoining The Ritz-Carlton, is an American style gastropub famous for its gourmet burgers and milkshakes, and features local ingredients. If you are looking for family-friendly or casual elegance and incredible food, this is the place.
Ignite is The Ritz-Carlton's cozy and romantic gastropub lounge. It has an interesting menu, small plates, and features sushi every Thursday, Friday, and Saturday evenings. In addition to its signature cocktails, it also has locally made craft beer on tap.
CORE Kitchen and Wine Bar is The Ritz-Carlton's elegant contemporary dining room and features the finest cooking and ambience you can find in Arizona. The menu changes, offering inspired seasonal experiences of classic cuisine.
Sonoran Mexican Dishes
For fine Sonoran cuisine, don't miss our award-winning restaurants including La Olla Mexican Cafe, Mariscos Chihuahua, and La Parrilla Suiza. Marana has so many noteable Sonoran Mexican restaurants that we created the Dining Guide to Sonoran Mexican Food to help you find them all.
Must-Try Marana Restaurants
If you are looking for a contemporary Italian restaurant and wine bar, Vero Amore features upscale Neapolitan food including authentic wood-fired Neapolitan pizza, seafood, and meaty pasta dishes, with extensive wine and cocktail selections.
Located on Silverbell Road, just minutes from the Tucson Premium Outlets, Li'l Abners Steakhouse is a vintage, one-of-a-kind place dripping with atmosphere as an authentic cowboy and Hollywood hangout from the 1940s, when Marana was the center of dude ranching and filming cowboy movies. It serves mesquite grilled "cowboy style" steak and ribs, cooked over an outdoor open flame, accompanied by salad, ranch-style beans, and Texas toast. The rustic atmosphere, with walls and ceiling loaded with memorabilia, tells of the many movie stars, rodeo stars, and Western music stars that have passed through.

Growler's Taphouse is on the other side of Marana from Dove Mountain, nestled into the lovely Continental Ranch family neighborhood. Growler's has lots of hearty gastropub snack choices, such as mushrooms and peppers stuffed with cheese, loaded up fries and nachos, and local brewery made beer-battered onion rings. Plus, lots of sandwiches, salads, and more.
Craft Brewing: Southwest Style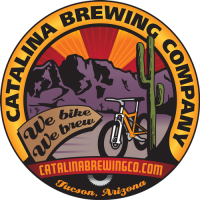 Catalina Brewing Co. is Marana's first operating craft brewery and its creative brewmaster, Hank Rowe, showcases Marana-grown ingredients such as mesquite flour in its Mesquite Agave Ale and Twin Pole Mesquite Porter, as well as prickly pear fruit in the La Rosa Cream Ale which carries the rosy color of the Catalina Mountains at sunset, and pecans grown in the Santa Cruz River Valley for its Pecan Doppelbock.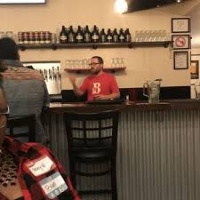 Button Brew House is Marana's second craft brewery, founded by Todd and Erika Button. It is located around the corner from Catalina Brewing Company so that you can make an afternoon of tasting original craft beer in Marana, made with ingedients grown in Marana. Button Brew House offers seasonal and unique signature beers such as the Chiltepin Red, ambers, stouts, pilsners, lagers, and a special Juletide beer in honor of a special person, just for the holidays.
Dove Mountain Brewing Co. has casual pub fare with a range of mains, burgers, sandwiches, salads, and sides that go with beer. They also have dozens of craft beers on tap from breweries all over Tucson and Marana including Barrio Brewing Co., Borderlands Brewing Co., Catalina Brewing Co., Dragoon Brewing Company, Sentinel Peak Brewing Company, Ten Fifty-Five Brewing, 1912 Brewing Co., and others.



Casa Marana Craft Beer, Wine & Bottle Shop and Caps & Corks Craft Beer, Wine & Bottle Shop both offer great spots to enjoy craft beers from near and far. You never know what will be on tap, but it's going to be something incredible.

Where to find these restaurants & breweries:
Dove Mountain area
Dove Mountain Brewing Co. – Casual gastropub featuring local craft beers. Casual and family-friendly.
12130 N. Dove Mountain Blvd. Marana, AZ 85658
(520) 579-8999
2pm-10pm: Mon-Fri
10am-10pm: Sat, Sun
Vero Amore Authentic Neapolitan Pizza – Upscale casual Neapolitan Italian cuisine and wine bar, no kids menu, extensive wine selection, cocktails.
12130 N Dove Mtn Blvd #104, Marana, AZ 85658
520-579-2292
11am-9pm: Mon-Thur, Sun
11am-10pm: Fri, Sat
The Ritz-Carlton, Dove Mountain dining options
http://www.ritzcarlton.com/en/hotels/arizona/dove-mountain/dining
15000 North Secret Springs Drive, Marana, AZ 85658 United States
520-572-3000
Cayton's Burger Bistro – family-friendly with gorgeous views, unmatched food, upscale resort casual
The Golf Club at Dove Mountain
Lunch: 11am-4pm, 7 days a week
Dinner: 5pm-8:30pm, Wed-Sat
Ignite – upscale gastropub/bar with sushi Thur, Fri, Sat.
11am-close: 7 days a week
CORE Kitchen and Wine Bar – the finest contemporary dining in Southern Arizona, featuring regional and Marana-sourced ingredients with a seasonal menu. Upscale resort casual.
Reservations are recommended, please call (520) 572-3000.
Breakfast: 7 days a week
Dinner: 5:30pm-9pm, 7 days a week
Wine Experience 5-6pm, Fridays
Silverbell Road:
Li'l Abner's Steakhouse – Authentic rustic cowboy steakhouse and Old Hollywood hangout, kids menu, full bar.
8501 N Silverbell Rd, Tucson, AZ 85743
(520) 744-2800
Tue-Sun: 5–10pm
Casa Marana Craft Beer, Wine Bar, & Bottle Shop - Craft beer on tap, wine, bottles, and more.
8225 N Courtney Page Way #191, Tucson, AZ 85743
(520) 505-4870
See website for hours

Growler's Taphouse - Craft beers on tap, extensive gastropub foods
8275 N Silverbell Rd ste 137, Tucson, AZ 85743
(520) 389-8232
Sun-Thur: 11:30am - 10pm
Fri-Sat: 11:30am - 1am
Ina Road/Thornydale Road area:
Mariscos Chihuahua
4185 W. Ina Road, Tucson, AZ 85741
See website for hours
La Parrilla Suiza
4250 W. Ina Rd, Tucson, AZ 85741
(520) 572-7200
See website for hours

Catalina Brewing Co. – Innovative craft beer made with locally-sourced ingredients, very casual, family-friendly environment, games, events, and occasional food trucks.
6918 N Camino Martin #120, 85741
(520) 329-3622
Wed & Thurs: 4-9 p.m.; Fri: 4-10 p.m.; Sat: 12-10 p.m.; Sun: 11 a.m.-5 p.m.; Mon - Tue: Closed
Button Brew House - Finely crafted beer made with local and seasonal ingredients. Casual, family-friendly, with games, events, and food trucks.
6800 N Camino Martin Suite 160, Tucson, AZ 85741
(520) 268-8543
Orange Grove Road/1-10 freeway area:
Caps & Corks Beer, Wine Bar, & Bottle Shop
3830 W River Rd ste 100, Tucson, AZ 85741
(520) 441-9943