There's always something new happening in Marana's food scene. Stay up to date with new restaurants and COVID dining guidelines all right here.
COVID Dining Updates
Restaurants, food, and beverage establishments in Marana are open for pick up and delivery. Restaurants and libations establishments are allowed to be open for dining in, by Arizona's Governor's executive order, as long as social distancing and new health and sanitization measures are adopted. There is no restriction on business hours for pick up and delivery. Whatever time of day or evening that you are hungry, there is a business open to serve you. Special thanks to the Marana Chamber of Commerce for help with this research.
Certain types of bars are closed under the Arizona Governor's executive order. Restaurants and serve alcohol are open, some types of breweries are open, and alcohol may be purchased to go.
You may follow news about the Governor's orders regarding restaurants and bars on the Arizona Restaurant Association webpage here.
New Restaurants
Frankie's Cheesesteaks & Hoagies - 3780 W Ina Road, #184 - This popular local dining establishment will soon have a following in Marana.
Bisbee Breakfast Club - 13864 N Sandario Road off the I-10 (there is also Marana Bisbee Breakfast Club on Ina Road near the I-10 freeway) - It is open for take out and dine-in breakfast and lunch. Call (520) 389-8279.
Spice Garden Indian Cuisine - 5815 N Arizona Pavilions Dr #155 (off Cortaro Road in between Harkins Arizona Pavilions 12 and Boston Market) - Open for dine-in or you can order takeout online with convenient ordering and payment. Read the Yelp reviews. If you love Indian cuisine, Spice Garden Indian Cuisine is arguably the best Indian restaurant in the region.
Tacos Apson - 6741 N. Thornydale Rd., Ste. 121 - Tacos Aspon just opened their second location. The original location was reviewed by the Los Angeles and NYC restaurant critic, Ruth Reichl.
Jack in the Box - 13925 N Sandario Road off the I-10/Marana Road exit - Their drive through service is open for business.
Crema Coffee on Ina Road - W Ina Rd/Thornydale, 3725 W Ina Rd #12 (Near Bookman's in southeast Marana) - Crema Coffee instantly brought Marana's libations game up a few notches. It's a minimalist temple to serious coffee drinking, using Exo Roast Co. beans and providing the kind of experience you might find in Portland, OR. It's that good. Tucson Foodie caught up with the owners to get their take on serving craft coffee.
Jimmy's Pita and Poke Bowl - River Road at Orange Grove - A longtime local favorite, noted by Tucson Foodie, has opened a second location. Now in the southeastern-most part of Marana (it's not in NW Tucson, it's in SE Marana – honest).
Serial Grillers Express - 5660 W. Cortaro Farms Road near the I-10 freeway - The #1-rated pizza place on Yelp with a fierce cult following. Open for take out with online ordering, and dine-in.
Smoothie King - River Road at Orange Grove and a second location at Twin Peaks Road and Silverbell - (walk in and drive through). Smoothie King on River Road is two doors down from Jimmy's Pita and Poke Bowl. This poses a dilemma. What is the proper food order, smoothies first or poke? Smoothie King offers smoothies that taste better than any we've had in years. The numerous options are categorized by dietary and energy needs. The ingredients are natural, organic, and aren't common allergens. Both locations have drive through windows. We're addicted.
Magnolia Blossom - Sandario Road right off the I-10 - this food truck has plans to move to Marana Main Street. In the first block off the I-10, Magnolia Blossom serves Southern style BBQ with an emphasis on meats, beans, coleslaw. The beignets and coffee are proving popular.
Taqueria Plaza's - Sandario Road off the I-10 on the west side (13526 N Sandario Rd, Marana, AZ 85653 in the First Baptist Church courtyard across the street from Family Dollar Store) - At this food truck, you'll find classic fresh and meaty food truck tacos. Taqueria Plaza's is a gem that's worth a try.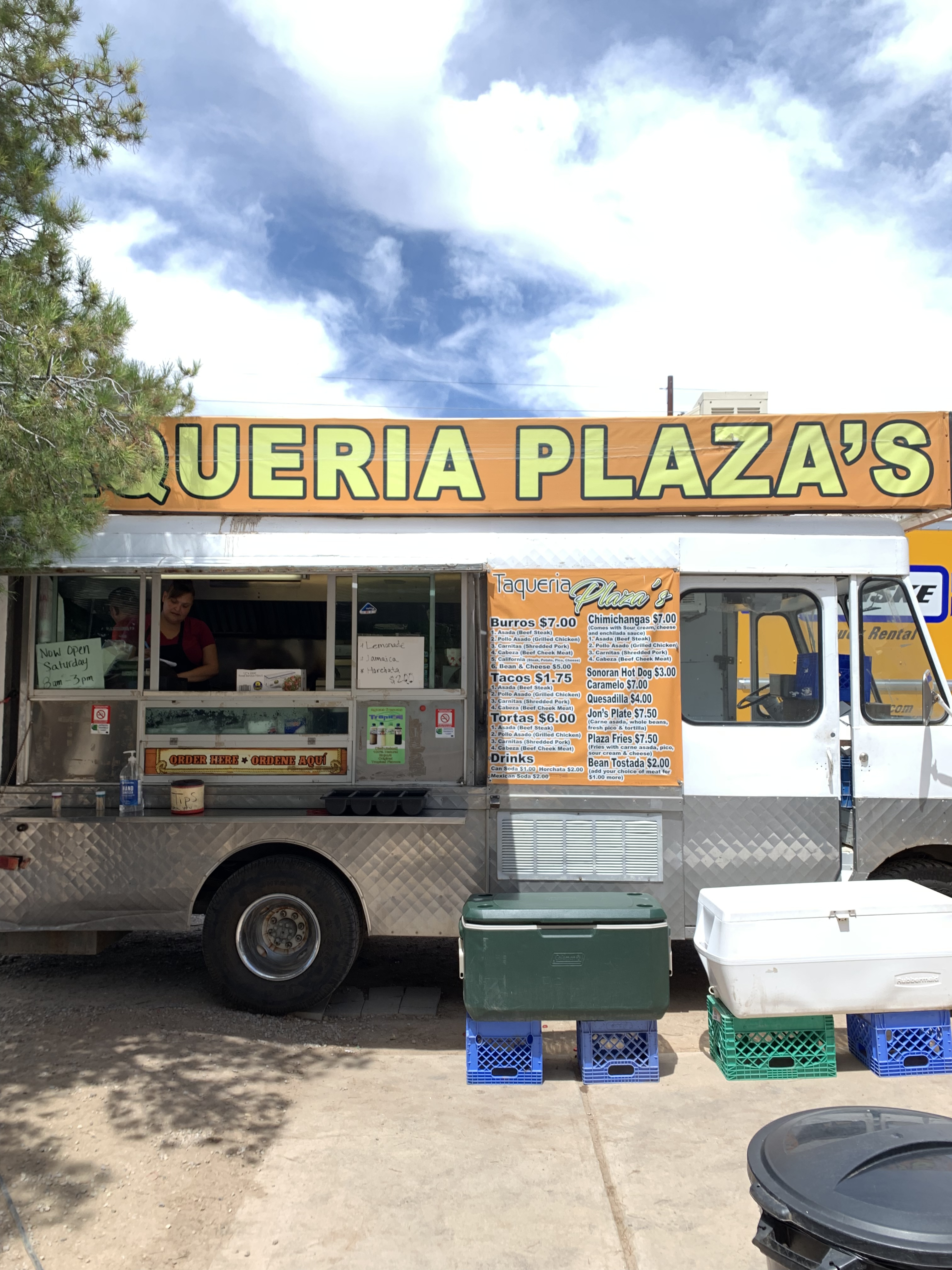 Restaurants Opening Soon
Lucky Wishbone - 3780 W Ina Road at Thornydale Road - Lucky Wishbone will soon open next to Frankie's Cheesesteaks & Hoagies.
Eegee's - Marana Road at the I-10 freeway near Marana Main Street.
Taco Bell - Sandario Road at the I-10 freeway near Marana Main Street.
Wicked Monkey Brewing Company - Business Park Drive down the street from Harkins Theatres Arizona Pavilions 12 (west of I-10 at Cortaro Road) - Opening in late 2020. Shawn Cochran, a longtime brewer at Dragoon Brewing, is launching his first craft brewery in what will surely become a great destination. See more from Inside Tucson Business.
Find many more Marana restaurant options here.