Looking for a unique way to experience the desert southwest? How about horseback riding?
We have the trails and the experts for you, so your ride will be memorable!
You can find a dude ranch or stable with a horse for every level of riding or interest. For those who have never been near a horse, get up close with an experienced horse handler.
Are you a novice rider? You can ride a few trails with a group of confident horses and horse people. An experienced rider can lope along beautiful Sonoran desert trails where classic Hollywood cowboy movies have been filmed. Horse owners can trailer in their own beloved horse to camp and ride gorgeous scenic trails. Get acquainted with the Old West and take part in a cattle drive out in the open desert range.

Ranches & Stables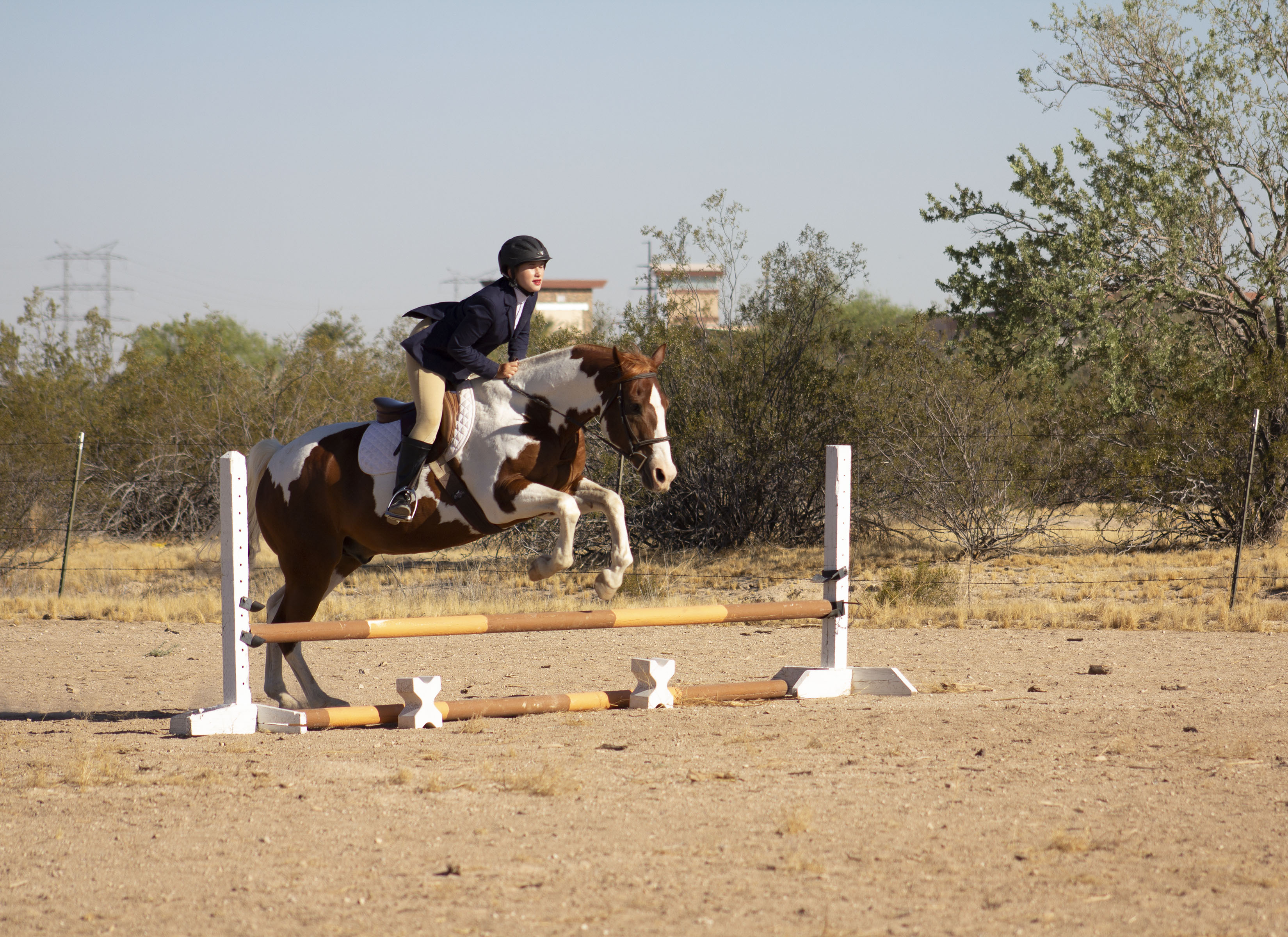 Get Your Gear
Now that you're ready to jump in the saddle, make sure you look the part! Swing by Rowdy Rowels right here in Marana for the gear you'll need! The gift shop at White Stallion is also stocked with great items to wear on the trails, just be sure to check in with the front office when you arrive on site.
Hit the Trails
Marana's Parks and Recreation team holds affordable horseback riding events during the cooler months. This is a unique opportunity to experience the Tortolita Preserve. The preserve is an 8.8-mile trail that meanders in and out of washes and is perfect for even the beginner rider. You can gaze at the natural beauty and learn about the history and ecology of the area from your guide. The rides are offered by Tucson Mountain Stables in partnership with the Town of Marana Parks and Recreation Department.Check the Discover Marana event calendar for the latest dates and times!
Horses are also welcomed along the CAP Trail which runs along the Central Arizona Project canals. There's plenty of parking at the Tangerine Trailhead for your trailer!
Marana is the perfect place for those looking to learn how to ride, or to explore the Sonoran desert on horseback. Discover everything else Marana has to offer!
This story features individual businesses in our community. We strive for accuracy, fairness and balance for the partners we feature in our advertising and marketing.
Any advertising and marketing opportunities (social media, articles, website, and ads) are available to all businesses within Marana and the designated "Pima County Tourism Partner Zone" that
serve food and drink, offer recreational opportunities, places to stay, and shopping. To request an opportunity to be featured, reach out the Discover Marana team: MaranaInfo@Marana.com