There are incredible horse experiences to be had in Marana. You can find a dude ranch or stable with a horse for every level of riding or interest. For those who have never been near a horse, get up close with an experienced horse handler. Are you a novice rider? You can ride a few trails with a group of confident horses and horse people. An experienced rider can lope along beautiful Sonoran desert trails where classic Hollywood cowboy movies have been filmed. Horse owners can trailer in their own beloved horse to camp and ride gorgeous scenic trails. Get acquainted with the Old West and take part in a cattle drive out in the open desert range.
Marana is home to three stables offering lessons in Western and English riding.

Is there anything better than a Sonoran sunrise on horseback? Be part of the desert as it greets the dawn.
And after a great day in the saddle you may need some classic cowboy chow. Check out Li'l Abner's Steakhouse, famous for perfectly grilled mesquite-grilled steak dinners or locals' favorite, The Feedlot Cafe (formerly Cattleman's Cafe), for a well-earned hearty breakfast or lunch.
Horse and Rider Connections:
White Stallion Ranch Stay at Arizona's Top-Rated Dude Ranch. A traditional, historic, upscale family owned and operated dude ranch that boasts a large herd of riding horses for every level of rider.
Tucson Mountain Stables Offers hourly rides, long rides, cookouts, and corporate rides. Call for information about summer horse camps for kids.
Marana Guided Rides (all ages) and Horse Camps (for kids) Offered through Marana Parks & Recreation. Limited spaces, pre-registration required.
Cocoraque Ranch A real slice of the Old West! Cattle drives, horseback rides, rodeos, corporate events, weddings, and more on an historic cattle ranch.
Tortolita Mountain Trail Wild Burro Trail offers up beautiful desert vegetation and the ruins of a stone house. Towards the end of the trail is a nice shaded area with a huge cottonwood tree in the middle of it. A great place for lunch.
Catalina State Park has an equestrian staging and camping area with 16 pens. Water, hitching posts, mounting and dismount steps are available. Easy to technical trails.
If you are looking for lessons – for all ages and levels- there are several venues that teach different disciplines: Dressage, English, Jumper, and Western.
Riding Lessons
Cortaro Equestrian Center 8995 North Joplin Lane (520) 223-8082
Sarabande Riding Club 6405 West Ina Road (520) 907-3965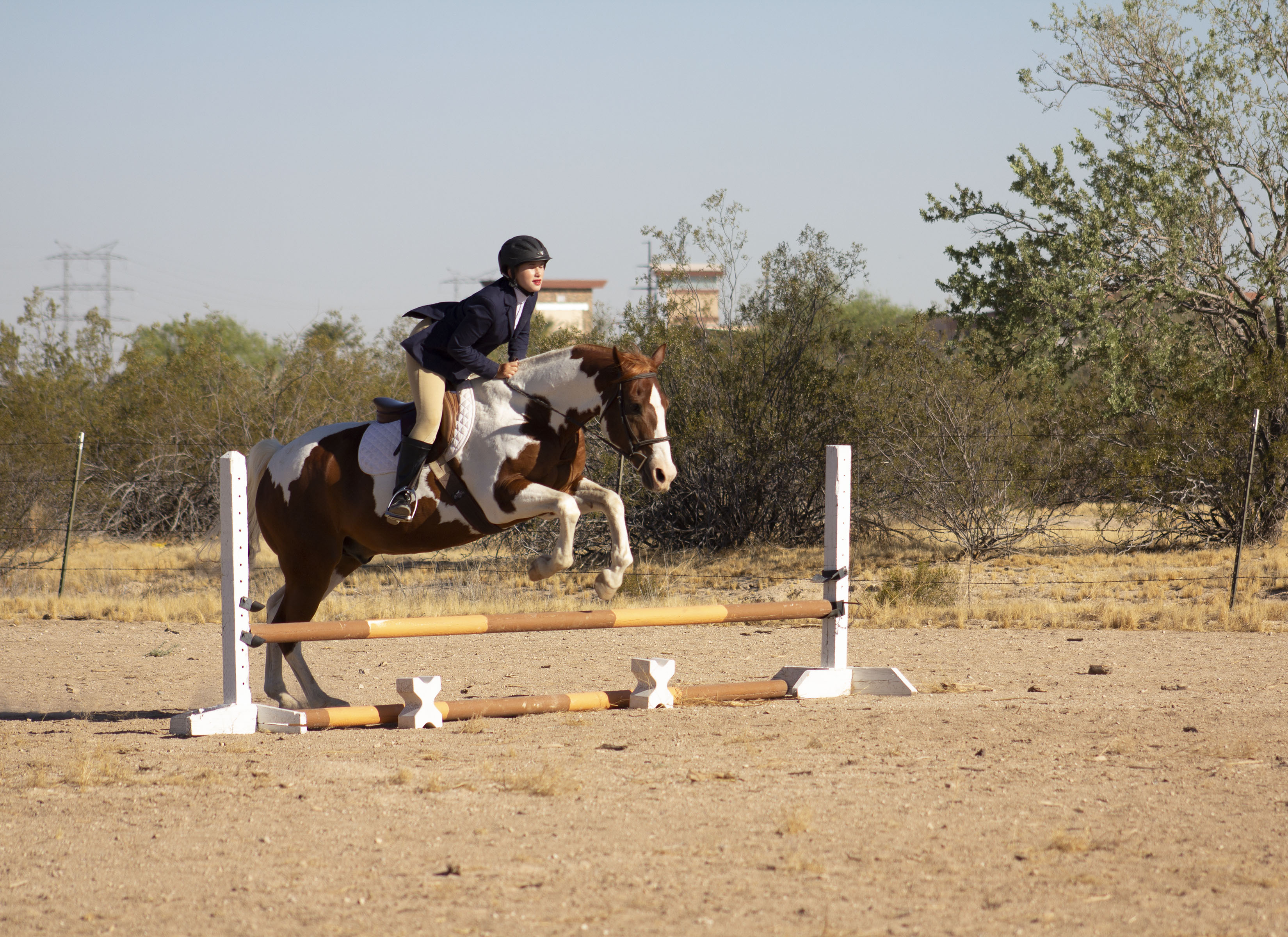 Cowboy Boots, Hats, and Western Wear
Cowtown Boots 9150 North Casa Grande Hwy, Tucson, AZ 85743
Boot Barn 3719 North Oracle Road, Tucson, AZ 85705 (520) 888-1161
Tack, Feed, Equine and Farrier Products/Supplies
Triple L Feed & Supply
Location 1: 13700 North Sandario Road, Marana, AZ 85653
Location 2: 10785 North Sandario Road, Marana, AZ 85653
(520) 682-3222 http://buyarizonahay.com/
Arizona Feeds Country Store (North Store)
4347 North Highway Drive, Tucson, AZ 85705
(520) 887-2202 http://afcountrystore.com/
Vaquero Feed & Livestock Supply
3301 North Freeway, Tucson, AZ 85705
(520) 888-8489 or (800) 533-8115 ext. 111 http://vaquerofeed.com/
Farriers
J & J Horseshoeing (520) 850-4663 Marana, AZ
JB Bar Ranch Natural Hoof Care (520) 576-0897 Marana, AZ
Dick Morin (520) 307-0651 Marana, AZ
Barrel Racing/Roping Arena
15131 N Wentz Rd Marana, AZ 85653
520-241-7512 or 520-444-5573